Clergy
Rabbi Dennis S. Ross
Rabbi Dennis S. Ross is Temple Am Echad's Intentional Interim Rabbi. He has served congregations in Manhattan, Neponsit, Albany, Monroe, and Chappaqua, N. Y., Summit, N.J. and Worcester and Pittsfield, Mass.
He is the author of the forthcoming A Year with Martin Buber: Wisdom on the Weekly Torah Portion for the Daily Inspiration Series of the Jewish Publication Society. He has also written God in Our Relationships: Spirituality between People from the Teachings of Martin Buber (Jewish Lights), When a Lie is Not a Sin: The Hebrew Bible's Framework for Deciding (Jewish Lights), and All Politics Is Religious: Speaking Faith to the Media, Policy Makers and Community (SkyLight Paths.) He has written for the New York Times, the Boston Globe, Forward, and other publications.
Rabbi Ross serves on the Board of the Interim Ministry Network, a national organization of more than 1200 clergy from a spectrum of faiths and denominations supporting the health and well-being of congregations in transition and their interim clergy. He also directs Concerned Clergy for Choice for Planned Parenthood Empire State Acts and is a member of the Planned Parenthood Clergy Advocacy Board.
Rabbi Ross earned a B. A. in Psychology from Queens College of the City University of New York; an M. A. in Hebrew Literature from the Hebrew Union College-Jewish Institute of Religion in New York, where he was ordained as Rabbi; a Master of Social Work degree from New York University and the Primary Certificate in Rational-Emotive Therapy from the Albert Ellis Institute. He is certified in All-Options Counseling by the Religious Coalition for Reproductive Choice through the Auburn Theological Seminary. An honorary Doctor of Divinity from Hebrew Union College-Jewish Institute of Religion recognized his advocacy for reproductive rights and stem cell research.
He has taught at Hebrew Union College; Manhattanville College and Williams College and taught bio-medical ethics as an Associate of the Faculty of the University of Massachusetts Medical School. He has led pastoral care and on-camera media training for the Central Conference of American Rabbis, the National Association of Social Workers, the National Association of Jewish Chaplains, and the National Abortion Federation.
Rabbi Ross noted, "I am excited to be the rabbi of Temple Am Echad, an inclusive congregation in Reform Judaism that enjoys and lives up to a reputation for honoring and meeting the spiritual needs of its members and the community."
When reflecting on his conversations with TAE's staff and leadership, Rabbi Ross continued, "Am Echad has much to be proud of: A religious school that provides for students in an intimate and personalized setting, Temple Tots, B'nai Mitzvah and other ceremonies that mark the life cycle, Shabbat services each Friday evening, continuing adult learning programs including weekly Torah study, cultural and social offerings through Women of Am Echad and the Men's Club, social action events and activities, a Caring Community program where we look after one another, and much more. Am Echad serves as an oasis for the spirit as it did through the pandemic through on-line programming and, increasingly, in-person.
Cantor Nancy Dubin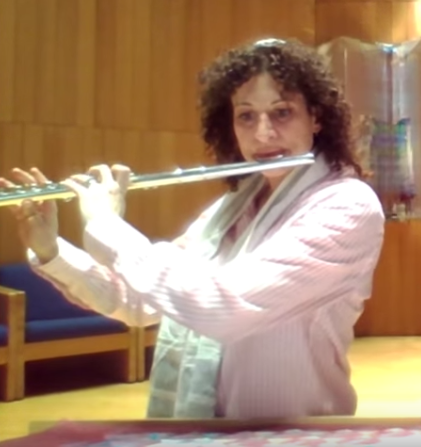 Cantor Nancy Dubin was born and raised in Fair Lawn, NJ. She attended Brandeis University as a music major concentrating in flute, but earned her B.S.N. from Fairleigh Dickinson University in 1996. Her nursing career spanned Pediatrics, Orthopedics, ER, Neurology ICU, and Med/Psych. Cantor Dubin has been volunteering with alcoholics and addicts, helping them get back on their feet and helping them to reenter and remain part of society since 1991. Obviously, the cantorate was the next natural step in Cantor Dubin's nursing career. She has worked at Parker Jewish Institute enjoying her Clinical Pastoral Education, at the Jewish Home in the Bronx for three years and at Congregation Beth Yam in Hilton Head, SC for two years, where she was honored to be the first cantor ever to serve in the Low Country in the United States. Cantor Dubin was ordained in May, 2016 from Hebrew Union College – Jewish Institute of Religion and has been the Cantor for the Temple Am Echad family ever since.
.אַ באַרג מיט אַ באַרג קומט זיך ניט צונויף, אָבער אַ מענטש מיט אַ מענטשן יאָ
Two mountains can't come together, but two people can.
(Yiddish Proverb)
Sun, May 28 2023
8 Sivan 5783
Sun, May 28 2023 8 Sivan 5783